WE'RE MOVING!
Starting in August, Redwood Writers monthly meetings will be held at the FINLEY COMMUNITY CENTER in Santa Rosa on THIRD SATURDAYS, 1 – 2:30 p.m.
2060 W. College Ave, Santa Rosa, CA 95401
Arrive at 12:30 p.m. to register and mingle before the general meeting runs from 1 – 2:30 p.m.*
We ask for a small fee of $5 from members and $10 from non-members to cover costs.
Author Support Group Meeting, Santa Rosa Finley Community Center*
Deborah Taylor French, Jeanne Jusaitis, Facilitators
Do you have a burning question about publishing? Want to know how to handle that plot twist? Wonder about other authors' writing processes? Or perhaps you'd just like some time to get to know a few other writers. Bring your questions and expertise both to the Author Support Group meeting from noon – 1 p.m., prior to the main meeting in the same room at the Finley Community Center.
Author Support embodies the heart of Redwood Writers Club, "writers helping writers"—in an intimate setting.
Saturday, September 18, 2021
1 – 2:30 p.m.
HYBRID MEETINGS
Join us on Saturday, September 18, at 1 p.m.
Choose how to attend the meeting. 
Attend in person




Finley Community Center




2060 W. College Ave., Santa Rosa

 
Attend on Zoom*




Not ready to be in a group setting?




Register, below, for a Zoom link.

 
Short Stories for Fun & Profit
with
Jeff Somers
A discussion of short stories from both a craft and a business POV - how they can help you improve your writing, and how they can be a powerful part of your career.
Jeff Somers (JeffreySomers.com) began writing by court order as an attempt to steer his creative impulses away from engineering genetic grotesqueries. He has published nine novels, including the Avery Cates Series of noir-science fiction novels from Orbit Books (Avery-Cates.com), the darkly hilarious crime novel Chum from Tyrus Books, and most recently tales of blood magic and short cons in the Ustari Cycle, including the novel We Are Not Good People from Pocket Gallery (WeAreNotGoodPeople.com). He has published over forty short stories, including "Ringing the Changes," which was selected for inclusion in Best American Mystery Stories 2006, "Sift, Almost Invisible, Through," which appeared in the anthology Crimes by Moonlight edited by Charlaine Harris, "Three Cups of Tea," which appeared in the anthology Hanzai Japan, "The Company I Keep," which appeared in the anthology Life is Short and Then You Die edited by Kelley Armstrong, and "Zilla, 2015," published by the Lascaux Review. He also writes about books for BookBub and about the craft of writing for Writer's Digest, which published his book on the craft of writing Writing Without Rules in 2018. He lives in Hoboken with his wife, The Duchess, and their cats. He considers pants to always be optional.
*WHAT IS ZOOM?
Zoom is the most popular online platform for virtual presentations, meetings, get-togethers, and so on. Just go to Zoom.us and download the free app on your phone, iPad, or computer (camera required to participate). If you can't join us live, you will be able to download the presentation for viewing/sharing at your leisure (and don't we have plenty of that!).
ZOOM UPDATE, 5.0
If you already downloaded Zoom, before you join the next Redwood Writers meeting online, you are required to download their encryption security update. Go to Zoom.us for more information.
MEETING DAY ZOOM LOGIN ISSUES: If you need help logging into the Zoom meeting on the day of the meeting, please call or send a text to Judy Baker at 707-210-6696.
PRIOR TO MEETING DAY: Once you click the registration button, above, the registration process offers additional meeting information, and signup and login instructions. Moreover, you will receive confirmation and reminder emails. (Please check your spam folder if you don't see those emails.)
If you still have questions regarding the Zoom signup process, please send an email to [email protected]
MORE SPEAKERS IN THE MONTHS AHEAD

October 16, 2021

A Tour of Redwood Writers Groups and Offerings
RW leaders will discuss and answer questions about Salon, Writers Circle, Author Support, Critique, Anthology, Contests, and Sonoma County Fair

November 20, 2021

Moderated by Natasha Yim
Panel: Mae Respicio, Innosanto Nagara, Mitali Perkins
Children's Authors Panel: Paths to Publication
AFTER ZOOM, WE'RE MOVING!

Starting in August 2021, Redwood Writers meetings will be held at the FINLEY COMMUNITY CENTER in Santa Rosa on THIRD SATURDAYS from 1 – 2:30 p.m. (Due to the pandemic, the meetings will also be conducted on Zoom.) Prices are $5 for members, $10 for non-members.

For more information, CLICK HERE to visit the Meetings page.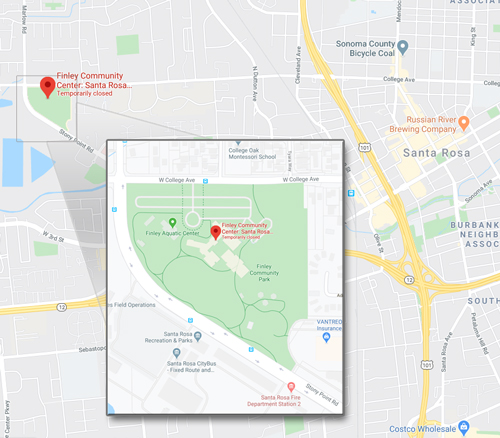 . . . . . . . . . . . . . . . . . . . . . . .