WE'RE MOVING!
Due to the current pandemic, Redwood Writers monthly meetings are being held via Zoom. Then when it is safe to gather in large groups, these meetings will move to the FINLEY COMMUNITY CENTER in Santa Rosa on THIRD SATURDAYS from 1 – 2:30 p.m.
2060 W. College Ave, Santa Rosa, CA 95401
Arrive at 12:30 p.m. to register and mingle before the general meeting runs from 1 – 2:30 p.m.*
We ask for a small fee of $5 from members and $10 from non-members to cover costs.
Author Support Group Meeting, Santa Rosa Finley Community Center*
Deborah Taylor French, Jeanne Jusaitis, Facilitators
Do you have a burning question about publishing? Want to know how to handle that plot twist? Wonder about other authors' writing processes? Or perhaps you'd just like some time to get to know a few other writers. Bring your questions and expertise both to the Author Support Group meeting from 1-2 p.m., prior to the main meeting in its same room at the Flamingo Hotel.
Author Support embodies the heart of Redwood Writers Club, "writers helping writers"—in an intimate setting.  Click here for flier.
Saturday, July 18, 2020
1 – 2:30 p.m.
Join us on Saturday, July 18 at 1 p.m. on Zoom* for our monthly meeting!
Due to the global pandemic, the July meeting will be held ONLINE.
Less is More, and More is More
with
Amanda McTigue
Imagination is reflexive. Readers come to our pages ready to co-create the characters, worlds, and stories that we write. But are we making room for them? How do other authors enhance this natural writer-reader collaboration? We'll take a look at some great examples from various literary genres in order to explore two distinct approaches: saying less, and saying more. We'll ask how (and why) each strategy works, and what we might do, whether in our first draft or final edit, to invite our readers in.
Amanda McTigue has spent her life cross-pollinating between her works on the page and for the stage. Her debut novel Going to Solace was named a Best Read of 2012 by public radio KRCB's "Word by Word." Since then, her published short stories have earned her a Pushcart Prize nomination, and a semi-finalist nod from the American Literary Review Fiction Contest. Amanda's written works for the stage have been produced at Carnegie Hall, the Minnesota Opera, and Sonoma County's Green Music Center. She's an alum of Yale, and, much more recently, the Bread Loaf, LitCamp, Squaw Valley, Napa Valley, and Writing x Writers conferences. Her second novel, The Cautionary Tales, is currently out looking for a home among agents and publishers. Meanwhile, she's editing her third, tentatively titled "Monkey Bottom."
*WHAT IS ZOOM?
Zoom is the most popular online platform for virtual presentations, meetings, get-togethers, and so on. Just go to Zoom.us and download the free app on your phone, iPad, or computer (camera required to participate). If you can't join us live, you will be able to download the presentation for viewing/sharing at your leisure (and don't we have plenty of that!).
ZOOM UPDATE, 5.0
If you already downloaded Zoom, before you join the next Redwood Writers meeting online, you are required to download their encryption security update. Go to Zoom.us for more information.
MORE SPEAKERS IN THE MONTHS AHEAD

August 15, 2020

Alia Volz
Memoir: The Art of Questioning Everything

September 19, 2020

Lise Quintana
Submit to Indie Lit
AFTER ZOOM, WE'RE MOVING!

Once large groups can safely gather, Redwood Writers meetings will be moving to the FINLEY COMMUNITY CENTER in Santa Rosa on THIRD SATURDAYS from 1 – 2:30 p.m. (Currently due to the pandemic, the meetings are conducted on Zoom.) Prices are $5 for members, $10 for non-members.

For more information, CLICK HERE to visit the Meetings page.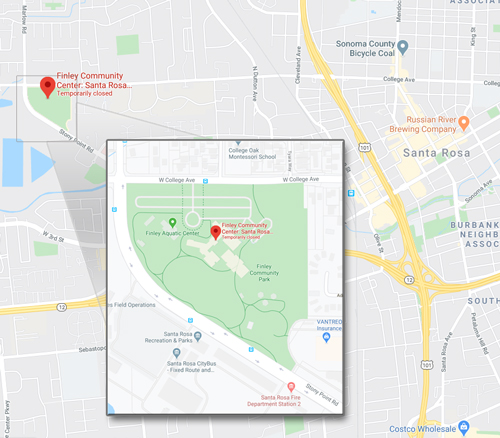 . . . . . . . . . . . . . . . . . . . . . . .