WE'RE MOVING!
Due to the current pandemic, Redwood Writers monthly meetings are being held via Zoom. Then when it is safe to gather in large groups, these meetings will move to the FINLEY COMMUNITY CENTER in Santa Rosa on THIRD SATURDAYS from 1 – 2:30 p.m.
2060 W. College Ave, Santa Rosa, CA 95401
Arrive at 12:30 p.m. to register and mingle before the general meeting runs from 1 – 2:30 p.m.*
We ask for a small fee of $5 from members and $10 from non-members to cover costs.
Author Support Group Meeting, Santa Rosa Finley Community Center*
Deborah Taylor French, Jeanne Jusaitis, Facilitators
Do you have a burning question about publishing? Want to know how to handle that plot twist? Wonder about other authors' writing processes? Or perhaps you'd just like some time to get to know a few other writers. Bring your questions and expertise both to the Author Support Group meeting from 1-2 p.m., prior to the main meeting in its same room at the Flamingo Hotel.
Author Support embodies the heart of Redwood Writers Club, "writers helping writers"—in an intimate setting.  Click here for flier.
Saturday, December 19, 2020
1 – 2:30 p.m.
Join us on Saturday, Dec. 19 at 1 p.m. on Zoom* for our monthly meeting!
Due to the global pandemic, the meeting will be held ONLINE.
Inviting Oscar to Dinner: Poets and Authors Transitioning to Screen
with
Indigo Moor
Whether in poetry or prose, the desire to see our work on screen is irresistible. Breaking onto this platform takes more than desire. Similar to your primary genre, scripts have their own tools and elements that must be observed to make your work palatable to directors, actors, and producers.
Indigo Moor is a former faculty member at the Stonecoast MFA Program, where he graduated in 2012 with an MFA in poetry, fiction, and scriptwriting. Three of his short plays, Harvest, Shuffling, and The Red and Yellow Quartet, debuted at the 60 Million Plus Theatre's Spring Playwright's festival. His full-length stageplay, Live! at the Excelsior, was a finalist for the Images Theatre Playwright Award. The subsequent screenplay was optioned as a full-length film. Indigo continues to consult for independent filmmakers ae scriptwriter and advisor.
Poet Laureate Emeritus of Sacramento, Indigo Moor's fourth book of poetry, Everybody's Jonesin' for Something, took second place in the University of Nebraska Press' Backwater Prize. Jonesin'—a multi-genre work consisting of poetry, short fiction, memoir pieces, stage plays—will be published in spring 2021. His second book, Through the Stonecutter's Window, won Northwestern University Press's Cave Canem prize. His first and third books, Tap-Root and In the Room of Thirsts & Hungers, were both parts of Main Street Rag's Editor's Select Poetry Series. Indigo is an adjunct professor at Dominican University and visiting faculty for Dominican's MFA program, teaching poetry, short fiction, and introduction to stage and screenwriting.
*WHAT IS ZOOM?
Zoom is the most popular online platform for virtual presentations, meetings, get-togethers, and so on. Just go to Zoom.us and download the free app on your phone, iPad, or computer (camera required to participate). If you can't join us live, you will be able to download the presentation for viewing/sharing at your leisure (and don't we have plenty of that!).
ZOOM UPDATE, 5.0
If you already downloaded Zoom, before you join the next Redwood Writers meeting online, you are required to download their encryption security update. Go to Zoom.us for more information.
MEETING DAY ZOOM LOGIN ISSUES: If you need help logging into the Zoom meeting on the day of the meeting, please call or send a text to Judy Baker at 707-210-6696.
PRIOR TO MEETING DAY: Once you click the registration button, above, the registration process offers additional meeting information, and signup and login instructions. Moreover, you will receive confirmation and reminder emails. (Please check your spam folder if you don't see those emails.)
If you still have questions regarding the Zoom signup process, please send an email to [email protected]
MORE SPEAKERS IN THE MONTHS AHEAD

January 16, 2021

Shelley Blanton-Stroud
Fact and Truth: Fiction and Nonfiction

February 20, 2021

Author Launch
Chair: Jeane Slone

March 20, 2021

Sarah Rabkin
Writing the Image: Drawing the Text

April 17, 2021

Phyllis Meshulam
Craft of Writing Poetry

May 15, 2021

Heidi Kuhn
Memoir: Writing the Call to Action

June 19, 2021

Matthew Felix
Online Marketing for Writers
AFTER ZOOM, WE'RE MOVING!

Once large groups can safely gather, Redwood Writers meetings will be moving to the FINLEY COMMUNITY CENTER in Santa Rosa on THIRD SATURDAYS from 1 – 2:30 p.m. (Currently due to the pandemic, the meetings are conducted on Zoom.) Prices are $5 for members, $10 for non-members.

For more information, CLICK HERE to visit the Meetings page.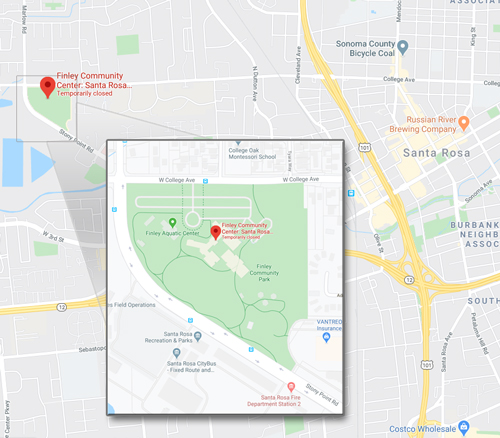 . . . . . . . . . . . . . . . . . . . . . . .