WE'RE MOVING!
Due to the current pandemic, Redwood Writers monthly meetings are being held via Zoom. Then when it is safe to gather in large groups, these meetings will move to the FINLEY COMMUNITY CENTER in Santa Rosa on THIRD SATURDAYS from 1 – 2:30 p.m.
2060 W. College Ave, Santa Rosa, CA 95401
Arrive at 12:30 p.m. to register and mingle before the general meeting runs from 1 – 2:30 p.m.*
We ask for a small fee of $5 from members and $10 from non-members to cover costs.
Author Support Group Meeting, Santa Rosa Finley Community Center*
Deborah Taylor French, Jeanne Jusaitis, Facilitators
Do you have a burning question about publishing? Want to know how to handle that plot twist? Wonder about other authors' writing processes? Or perhaps you'd just like some time to get to know a few other writers. Bring your questions and expertise both to the Author Support Group meeting from 1-2 p.m., prior to the main meeting in its same room at the Flamingo Hotel.
Author Support embodies the heart of Redwood Writers Club, "writers helping writers"—in an intimate setting.  Click here for flier.
Saturday, March 20, 2021
1 – 2:30 p.m.
Join us on Saturday, Mar. 20, at 1 p.m. on Zoom* for this annual event!
Due to the global pandemic, the meeting will be held ONLINE.
Writing the Image, Drawing the Text
with
Sarah Rabkin
Sarah Rabkin will use materials from workshops she has led at the Sitka Center for Art and Ecology to show us the ways visual and verbal expression can stimulate and enrich each other. She will show examples from the illustrated journals she has been keeping for decades, sharing her experiences and musings as a writer who also makes pictures.
Sarah notes, "Many writers also draw and paint, delighting in the ways these activities complement and enrich each other. Whatever your level of skill and experience in either discipline, jumping the divide between verbal and visual expression can stimulate your creative life in both realms. There's no end to the discoveries you can make by engaging alternately in image and language, or by allowing pictures and text to interact on the page."
Sarah Rabkin is the author and illustrator of What I Learned at Bug Camp: Essays on Finding a Home in the World. A former high school biology teacher, science journalist, and UC Santa Cruz faculty member in writing and environmental studies, she now works as a freelance editor and independent teacher. Her writing retreats and workshops foster creativity and craft, gentle activism, and awareness of the larger-than-human world.
Sarah's work has appeared in a variety of regional and national periodicals and in numerous anthologies, including How to Teach Nature Journaling; The Way of Natural History; Nature, Love, Medicine: Essays on Wildness and Wellness; A Forest of Voices: Conversations in Ecology; and Storming Heaven's Gate: An Anthology of Spiritual Writings by Women. She co-edited Cultivating a Movement: An Oral History of Organic Farming & Sustainable Agriculture on California's Central Coast and Seeds of Something Different: An Oral History of the University of California, Santa Cruz.
Her current book-in-progress is titled The Quiet Activist: How Artists, Dreamers, and Hermits Help Heal the World. She lives near Santa Cruz, CA, with her husband, poet Charles Atkinson.
*WHAT IS ZOOM?
Zoom is the most popular online platform for virtual presentations, meetings, get-togethers, and so on. Just go to Zoom.us and download the free app on your phone, iPad, or computer (camera required to participate). If you can't join us live, you will be able to download the presentation for viewing/sharing at your leisure (and don't we have plenty of that!).
ZOOM UPDATE, 5.0
If you already downloaded Zoom, before you join the next Redwood Writers meeting online, you are required to download their encryption security update. Go to Zoom.us for more information.
MEETING DAY ZOOM LOGIN ISSUES: If you need help logging into the Zoom meeting on the day of the meeting, please call or send a text to Judy Baker at 707-210-6696.
PRIOR TO MEETING DAY: Once you click the registration button, above, the registration process offers additional meeting information, and signup and login instructions. Moreover, you will receive confirmation and reminder emails. (Please check your spam folder if you don't see those emails.)
If you still have questions regarding the Zoom signup process, please send an email to [email protected]
MORE SPEAKERS IN THE MONTHS AHEAD

April 17, 2021

Phyllis Meshulam
Craft of Writing Poetry

May 15, 2021

Heidi Kuhn
Memoir: Writing the Call to Action

June 19, 2021

Matthew Felix
Online Marketing for Writers
AFTER ZOOM, WE'RE MOVING!

Once large groups can safely gather, Redwood Writers meetings will be moving to the FINLEY COMMUNITY CENTER in Santa Rosa on THIRD SATURDAYS from 1 – 2:30 p.m. (Currently due to the pandemic, the meetings are conducted on Zoom.) Prices are $5 for members, $10 for non-members.

For more information, CLICK HERE to visit the Meetings page.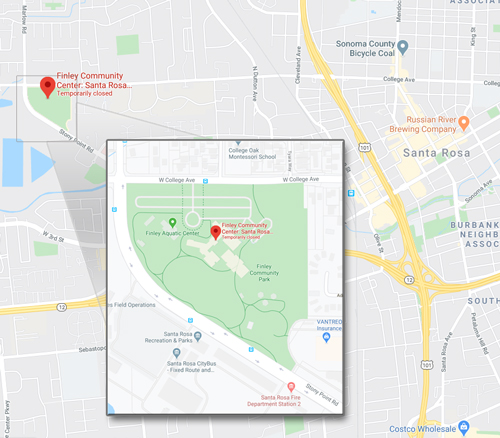 . . . . . . . . . . . . . . . . . . . . . . .